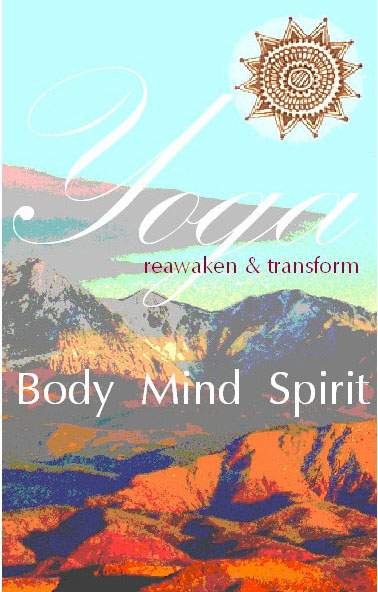 Call 435 635-3981

to schedule a private YOGA Therapy Session

Full List of Upcoming Yoga Workshops

Yoga Day USA,

Shape up, feel Great through Yoga

January is the month of embarking on a healthy lifestyle and making, breaking and re-evaluating New Year's resolutions. Yoga, the now nearly ubiquitous form of mind-body fitness and spiritual growth, is part of millions of Americans'

New Year's lists.
Yoga Day

USA -a national event to give people still waiting to try Yoga the opportunity to sample a class; and for regulars a time to

try something new, breathe new life into their practice, build community and raise money for worthwhile causes.



Yoga is growing in popularity in Southern Utah and around the country. According

to a survey completed by researchers at

Harvard Medical School in 1998, an estimated

15 million Americans have practiced Yoga. The majority of them (90%) find that

Yoga is helpful for health conditions, including: back or neck pain, anxiety, arthritis, depression and fatigue. According to a recent Harris poll initiated by Yoga Journal,

one in six respondents, or 35.5 million people, wants to try Yoga within the next 12

months; and more then half of the general population (109.7 million people) have

at least a casual interest in Yoga.

Yoga

Alliance is a non-profit, national organization founded to set standards for Yoga Education and Teaching in the U.S. This year, YA is sponsoring its largest Yoga Day USA campaign yet.

For more information, contact Inner Light Yoga Center, 134 S. Main, Hurricane at

635-3981 or e-mail enilseurbaniak@hotmail.com.

You can also visit Yoga Day USA

2 website at www.yogadayusa.org.

Visiting Hurricane for a Workshop?

Why not include a visit to Zion or some of the other Great Attractions in the Area!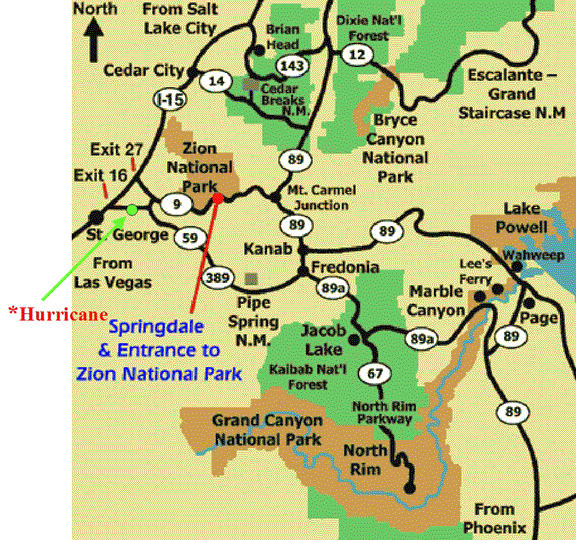 http://www.zionpark.com/TripPlanner.htm
http://www.artpoint.com/perfectplace/attractions.html
http://www.mapofutah.net/utah-map-html/map-zion.html
http://www.zionriverresort.com/
Red Cliffs Recreation Area & Camping