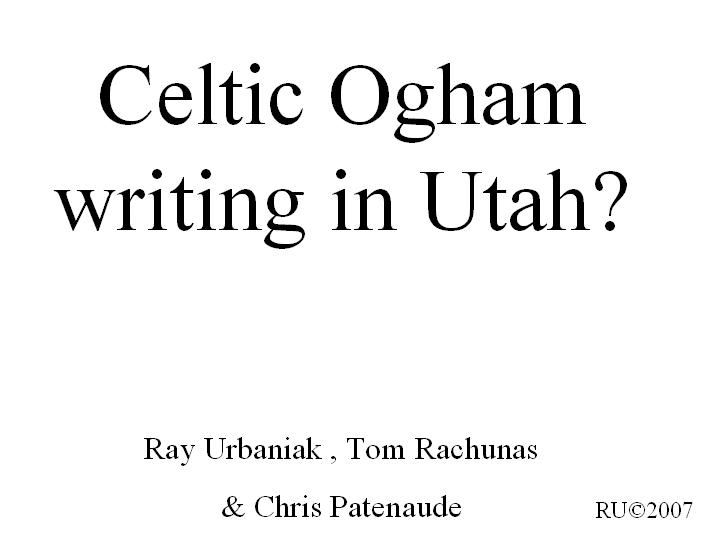 It was mentioned in a Latin text dating from the ninth century titled Navigatio Santi Brendani Abatis (Voyage of Saint Brendan the Abbot). It described the voyage as having taken place in the sixth century. They finally arrived at the beautiful land they called "Promised Land of the Saints." They explored until they came to a great river that divided the land. The journey of Brendan and his fellow monks took seven years.
CBS Evening News - March 23, 1987
Please view the video on the following web site before continuing.
http://archaeoastronomy.com/celtamerica.html
Ogham Rupestrian writing in Ireland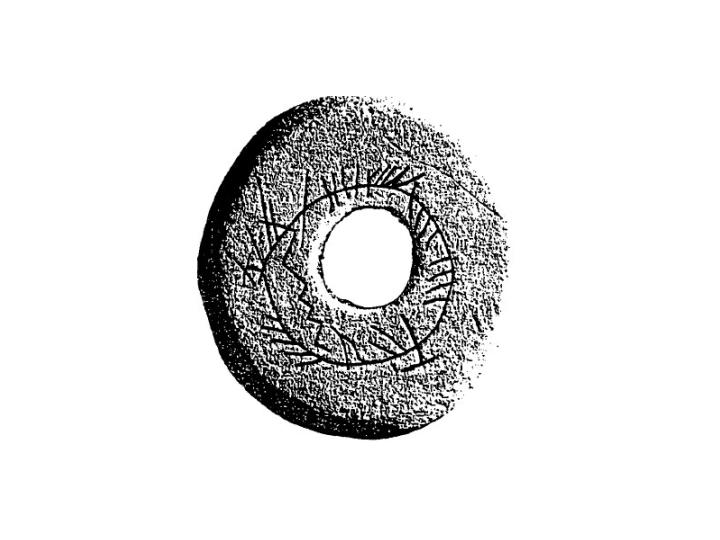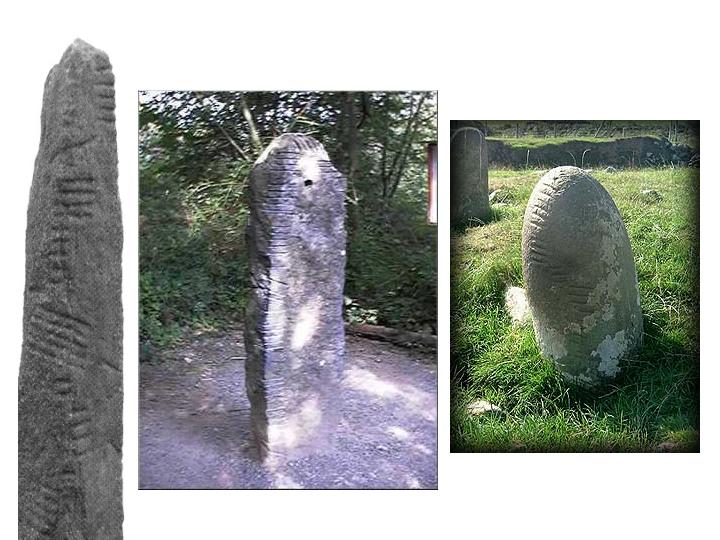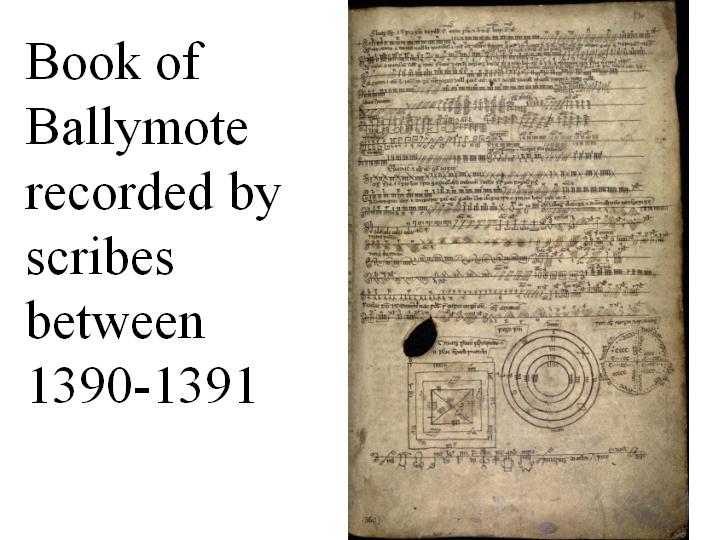 Celtic Ogham Writing in Utah?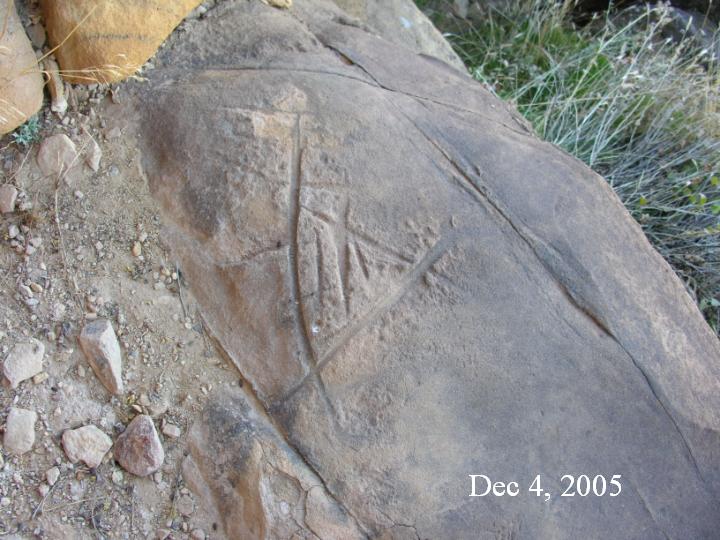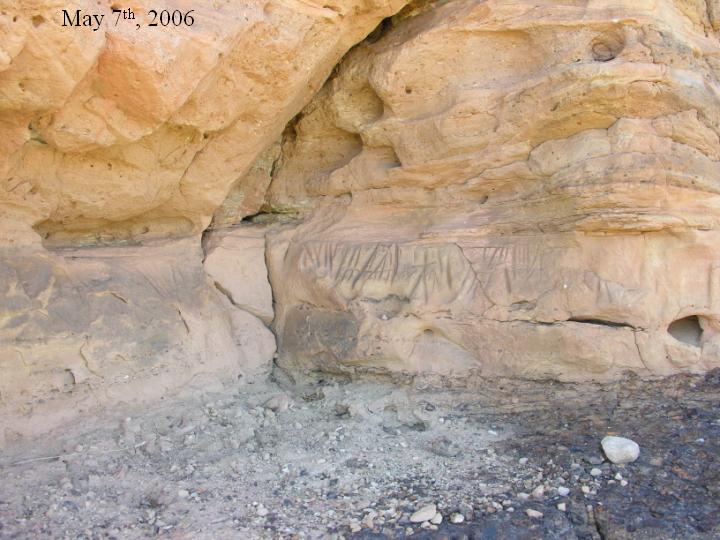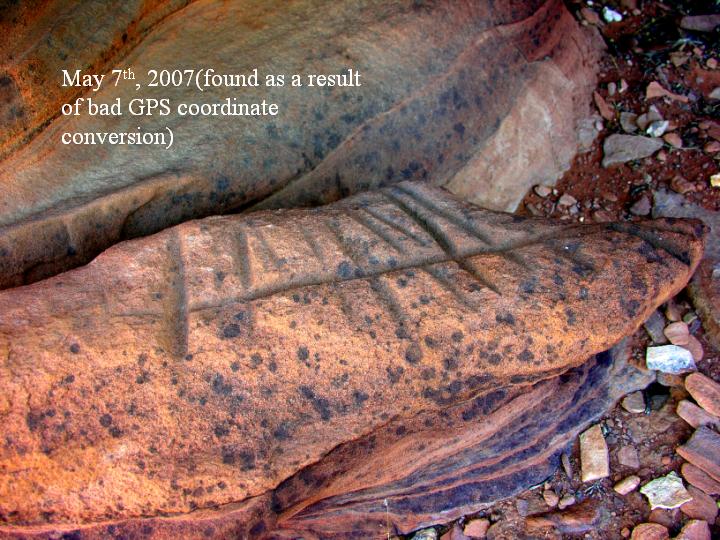 Other Pictograph Caves also have the writing,
but I will not include
them at this time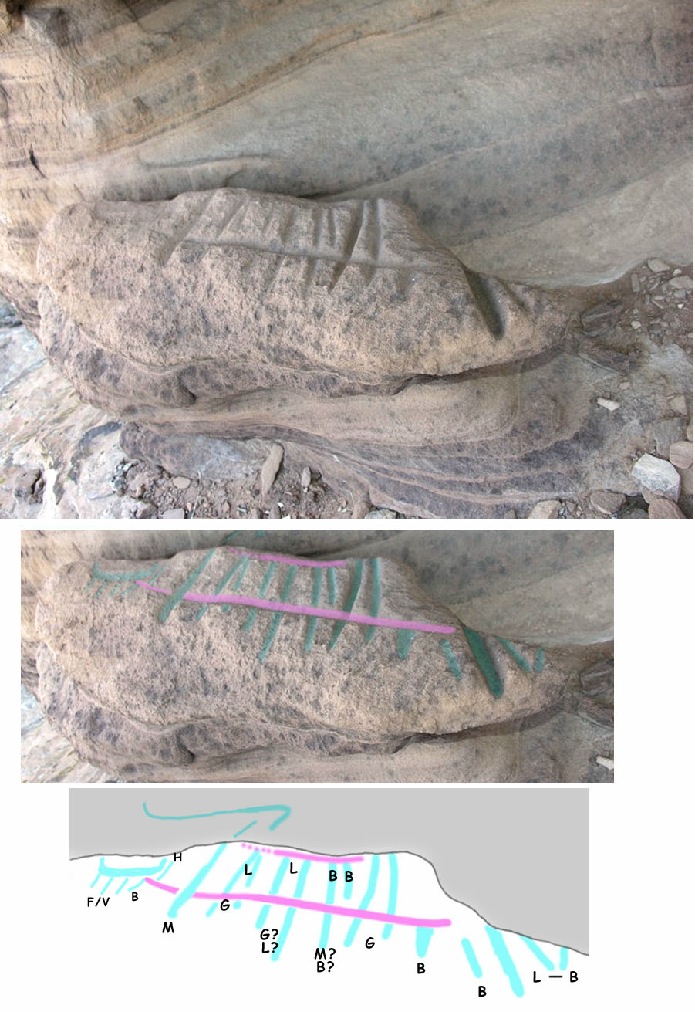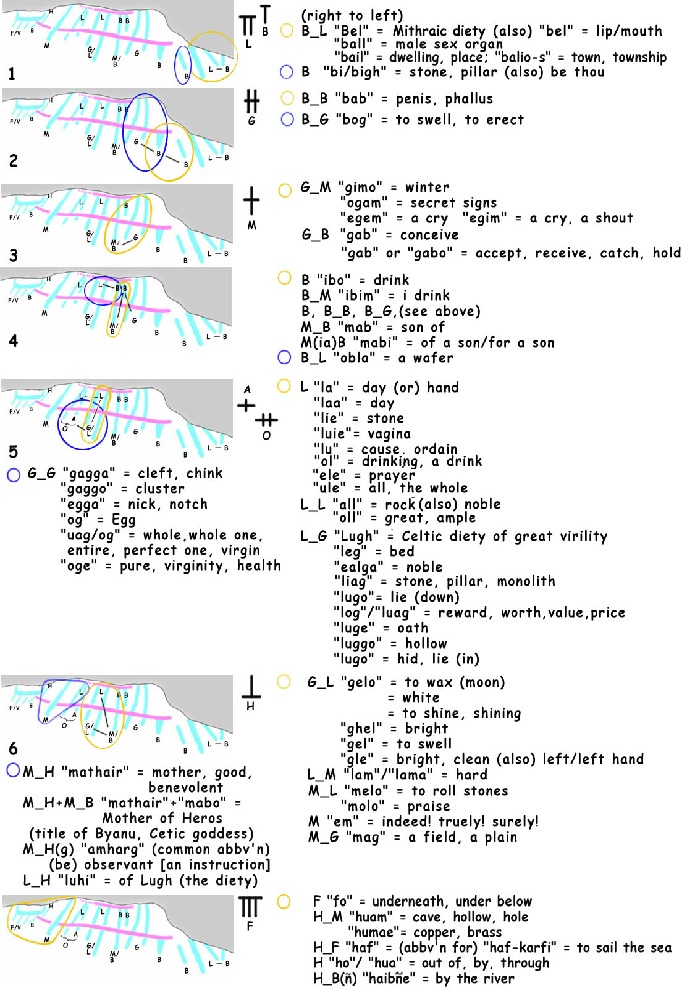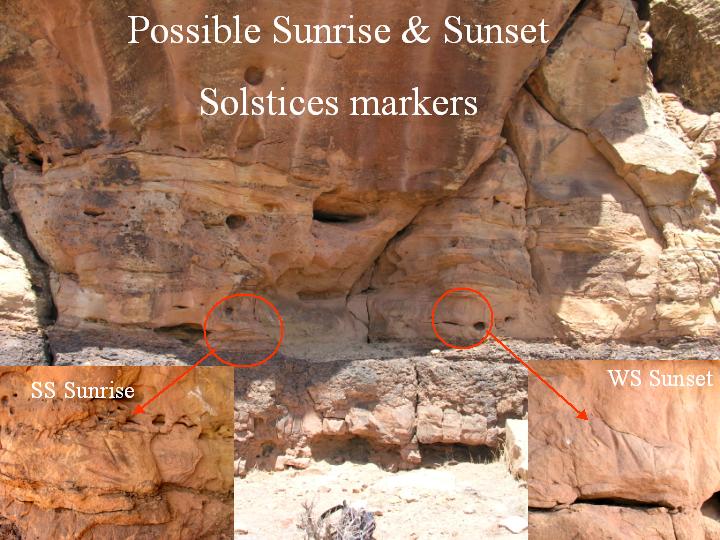 Chris Patenaude identified some of the pictograph writing, which we photographed in a Shaman Cave as referring to a Fertility Goddess known in Ireland as Sheela na Gig(Sheila)
The photo below is from the Ireland..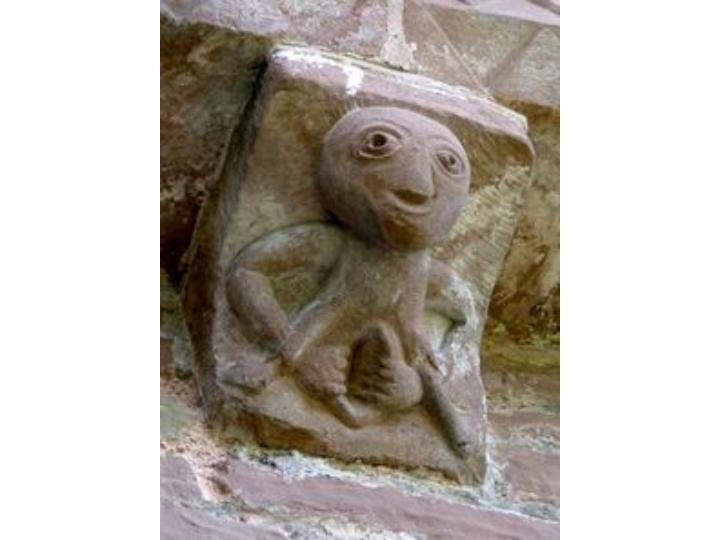 On May 28, 2007 Ray Urbaniak & Enilse Sehuanes-Urbaniak visited the May 7
th
2006 site to confirm whether it was aligned for the Summer Solstice or not.
At that time Enilse noticed 3 small petroglyphs above the cave which Ray & Tom had not previously noticed.
The human glyph appeared to be a female fertility figure resembling Sheela na Gig.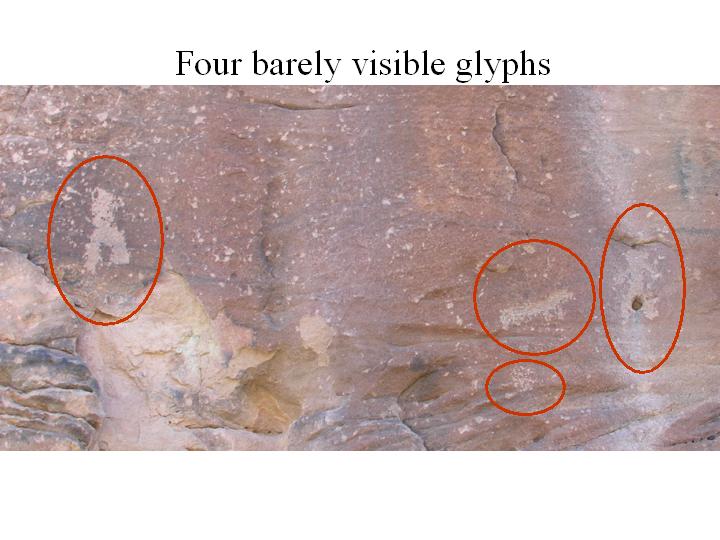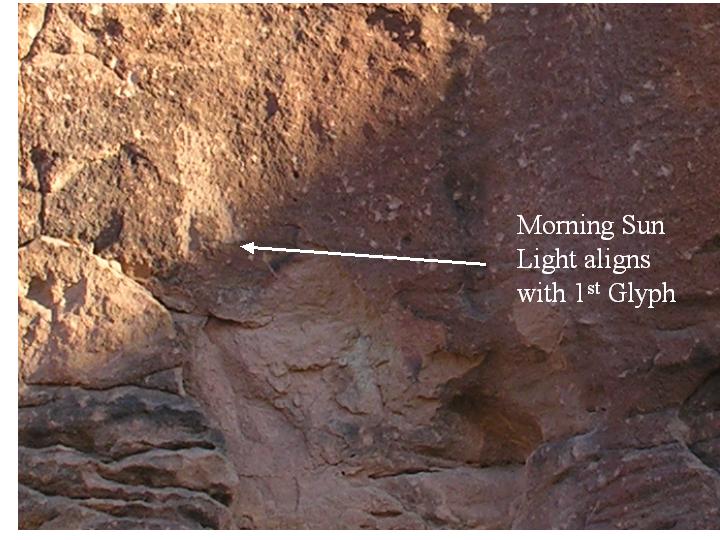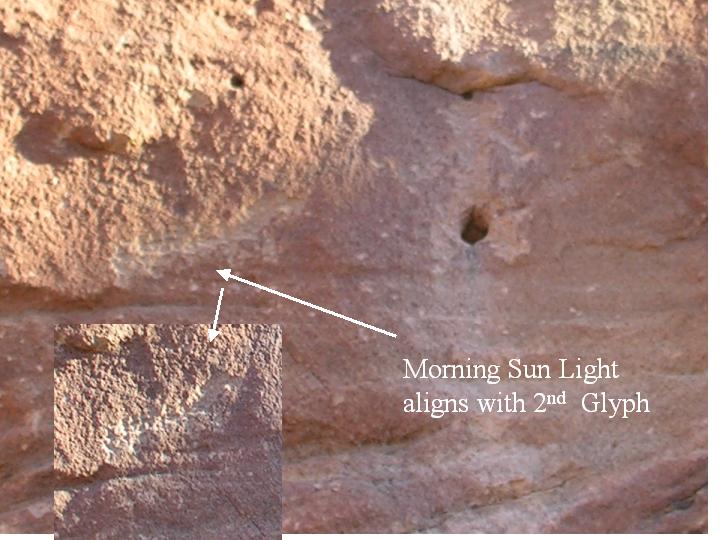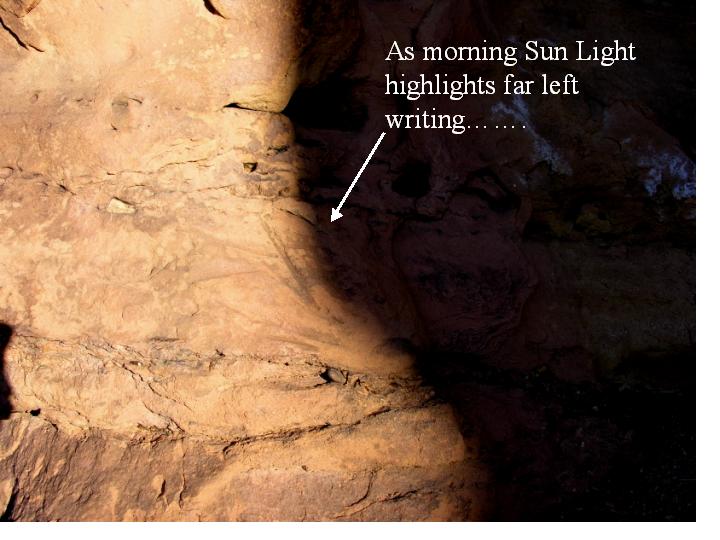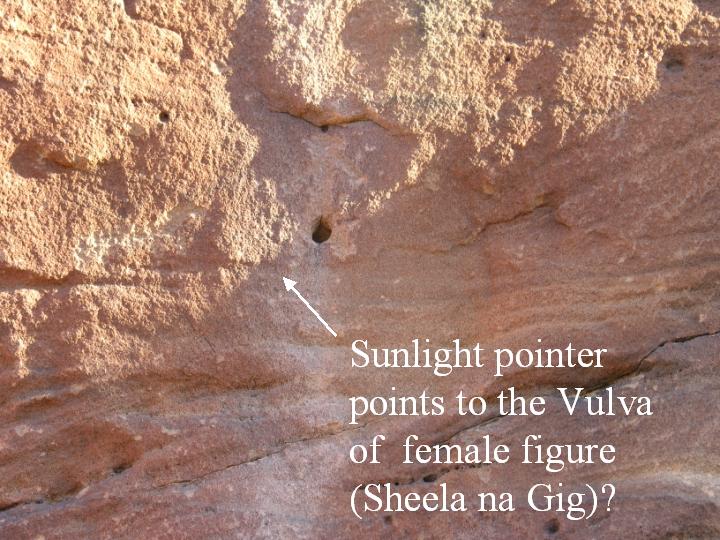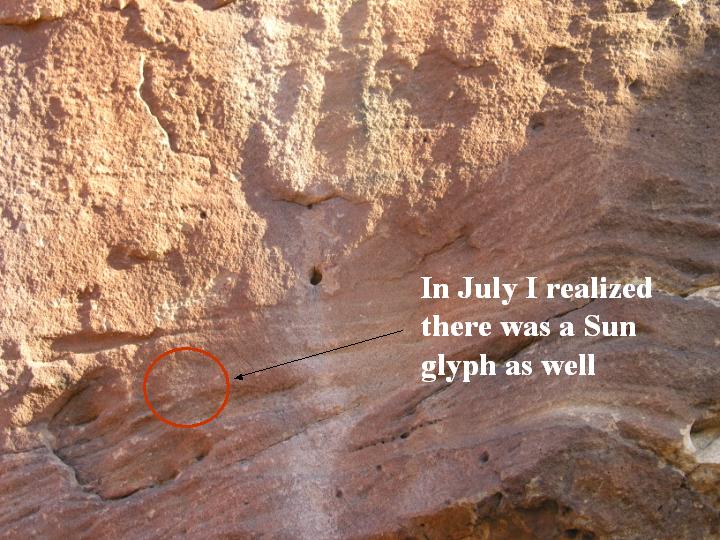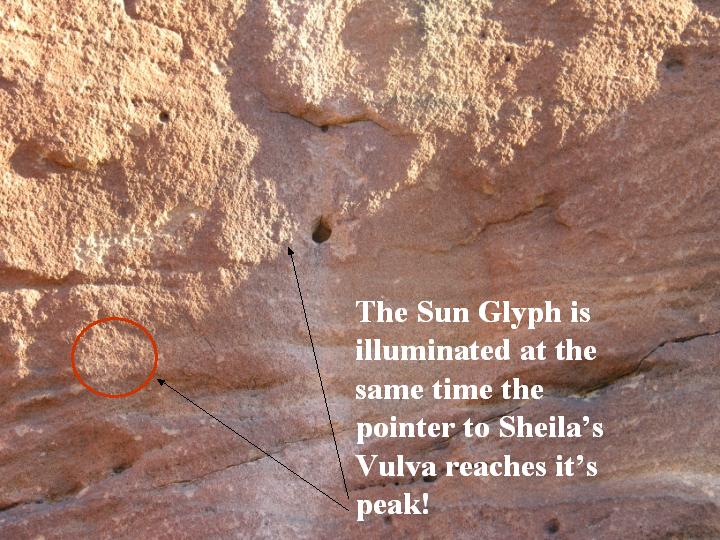 by Chris Patenaude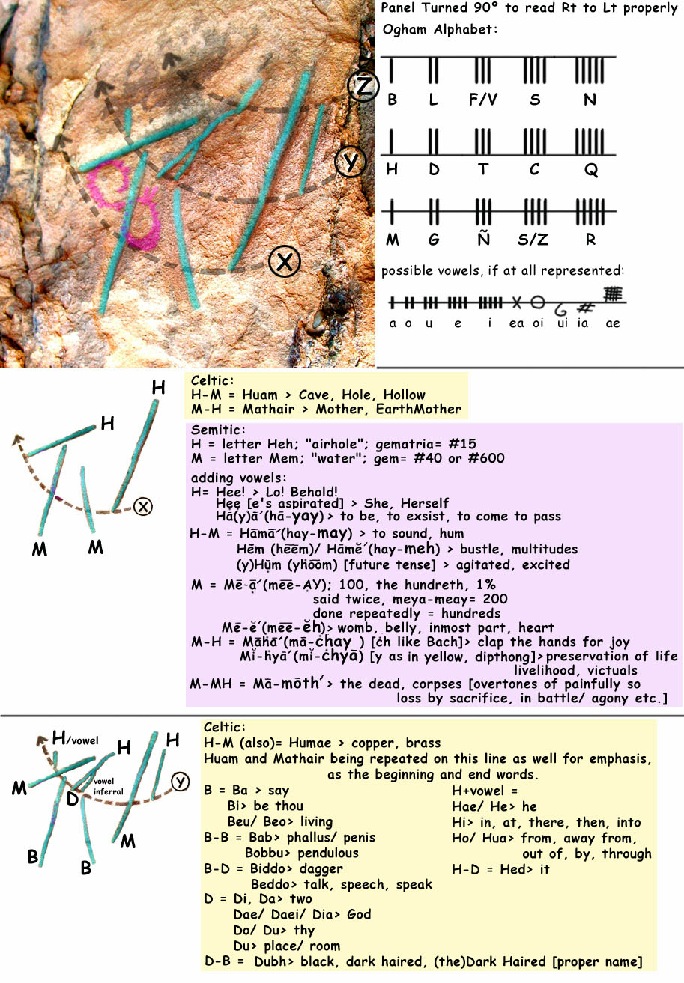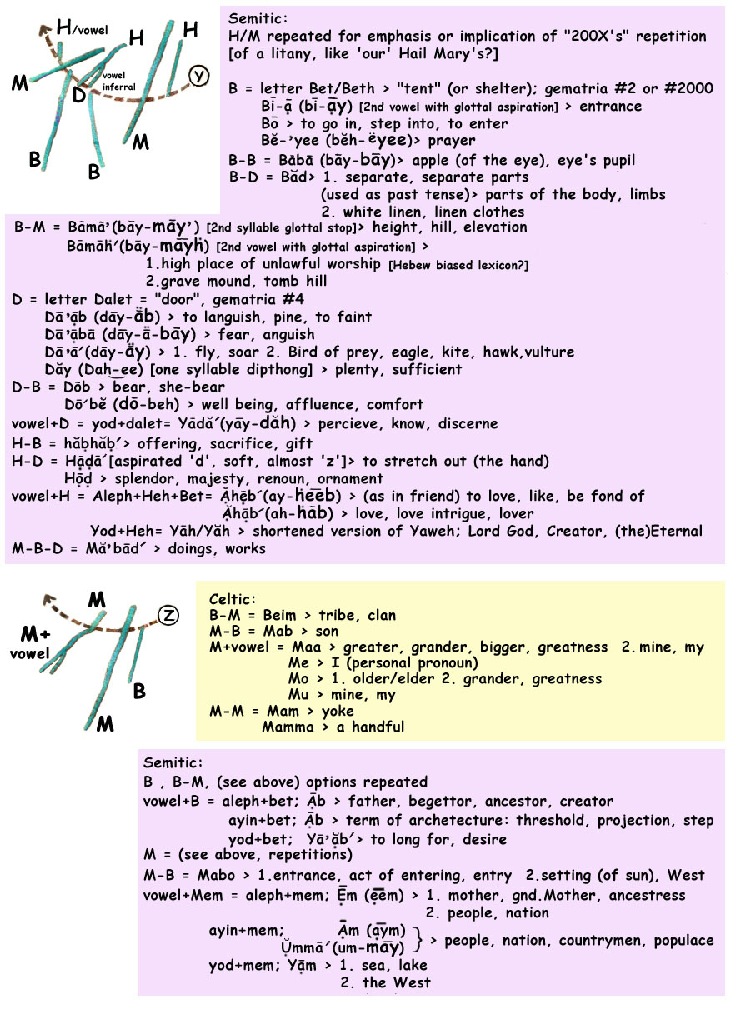 A few other experts in the field have been asked to decipher the May 7
th
, 2006 site writing & they are presently working on the project.
Just as a curiosity I have included the next slide
which may support
visitation from Ogham writing people(photo from
Shaman Cave).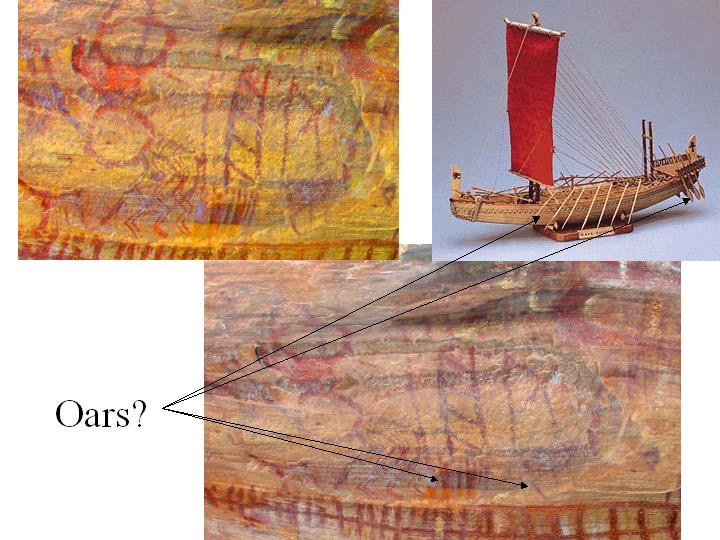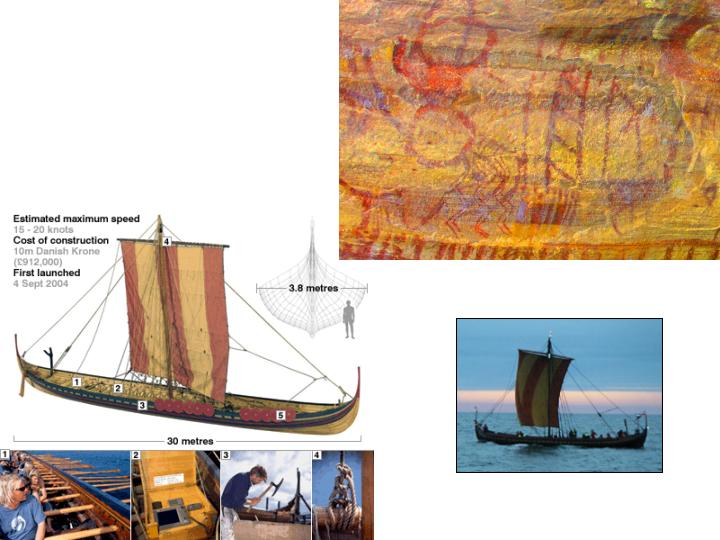 Recent Observation