Mammoths in Utah Rock Art (update)
Mammoth panel attempt at dating
Personal Theories Inspiration Anthropology
Arthritis Making it a Little Easier
Ice Age Animals in SW Rock Art
Ice age Animals and the Shaman's Gallery

Ray Urbaniak & Enilse Sehuanes-Urbaniak have moved to Utah and are no longer making Miniature Pottery Jewelry.
A Link to a sampling of the Jewelry we Created
Enilse is now offering a unique collection of Gliclee Prints(click on red letters to left in order to view this wonderful series called Vision Quest.
New Prehistoric Fiction Novel available as an e-book
Prehistoric Fiction, Native American, Science Fiction, Eco-fiction,
Petroglyphs, Archaeoastronomy, Ogham, Celtic, Rock Art
(Click on Cover photo for links)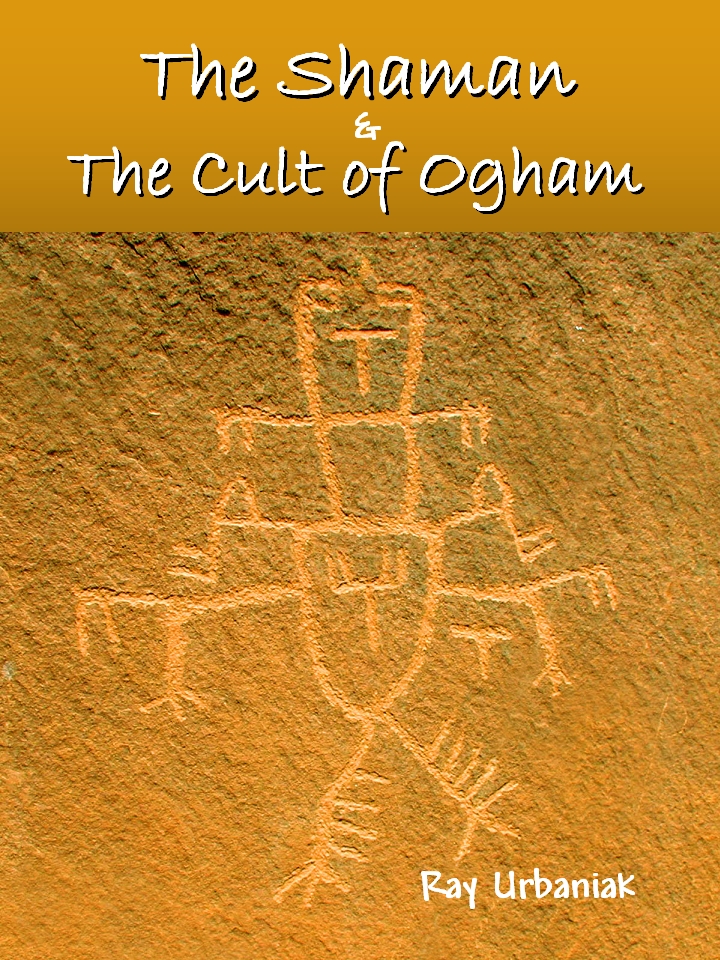 Solstice and Equinox Videos on Facebook
Archaeoastronomy Book
ANASAZI of SW Utah
THE DANCE OF LIGHT & SHADOW
80 PAGE FULL COLOR BOOK
$14.95 PER Signed COPY (* Note)
UTAH RESIDENT ADD 6.25% SALES TAX
PLUS $3 SHIPPING & HANDLING
Send check to:
Ray Urbaniak
125 S. 2330 West, Hurricane, UT 84737

This book delves into my discoveries of previously unrecorded Solstice, Equinox & Cross Quarter Markers, both Petroglyph Markers and Horizon Markers in SW Utah. I have also included the first ever general guideline for identifying Solstice & Equinox Markers.
-Ray Urbaniak
* For wholesale information call 435 635-3981
"Check The Flue!!"
Note to AOL users! If the graphics on these pages look fuzzy or unclear, you need to turn off your Compressed Graphics feature. For instructions on how to do this, click HERE!
---
Copyright © 1996 - 2000 by Natural Frequency, Inc. All rights reserved.
E-mail questions/comments to: naturalfreq@yahoo.com